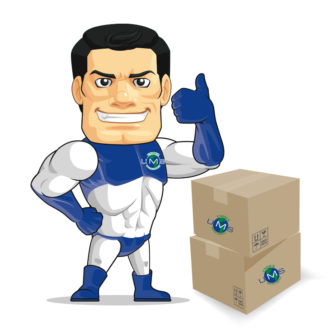 Orlando Movers
If you are new to Orlando or Florida, then it's time that you learn how to prepare for a hurricane or an emergency moving. The state has been lucky the past decade with only a few minor hurricanes and tropical storms. However, if one morning on the news the forecaster says that there is a hurricane coming. You don't want to be wondering how to prepare your home and your family. If you prepare for a hurricane then you will also be prepared for an emergency move should your home become damaged.
Make an Inventory
You will want to go through your Orlando house or apertment and make a list of every big price item before hurricane season starts. Make sure to take photographs and keep the list handy so you can refer to it should anything become damaged during a storm. This will help you make an insurance claim too. Its also worth buying storm shutter or some plywood to cover your windows at the start of the hurricane season.
Protect Your Important Documents
If you are evacuating and riding out the storm from your Orlando home make sure to protect your important documents. Having these will help you out no matter the situation you find yourself after a storm. Buy a waterproof container to protect the following documents
Social security card
Driver's license or state ID card
Insurance policies (home, auto, flood)
Proof of residence (Lease or Utility bill)
Personal checkbook
Medical Records
Birth and marriage certificates
A physical list of phone numbers of family and friends
Protect Your Valuables
Don't leave your valuables behind. Purchase a portable safe. If you are given and order to evacuate then you will need a place to hold your cash, jewelry,heirlooms, and expensive electronics. The safest way to care for your valuables is to have them with you during a storm in Florida. If you know you won't be able to take them with you then consider placing them in a bank's safety deposit box before hand.
Don't Forget Your Best Friends.
Pets will need some special attention when a storm comes. Whether you are evacuating or moving out after a storm in Florida. Make sure to buy and bring enough food for them for the time period. Secure a collar on them or if you haven't already microchip them. Make sure you have their identification papers with you as well a strong leash. They will still need to exercise.
---
Orlando Moving Company
Are you moving to Orlando or the central Florida area? If you are looking for an Orlando moving company, we can help!
Whether you are moving locally within the Orlando area or moving out of state to Florida, Unique Moving Services Orlando can help you pack, load, unload and set up your belongings stress free! Learn more why we are the best moving company in Orlando, please read our orlando moving company reviews.
Contact Unique Moving Services Orlando for a free Orlando movers quote.
Request a Free Quote CALL US: 321-689-3038