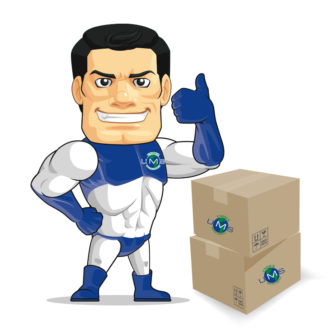 The inevitable process of packing comes with any move. The task can seem more and more daunting as the moving date lurches closer and closer. No one like combing through all of their belongings and sorting them into boxes so we have come up with 8 innovative hacks that will help you when packing for your Orlando move.
1. Roll Your Clothes
Folding your clothes can take up much more room. Instead just rolls them and you can save a lot of space.
2. Defrost Your Fridge Ahead of Time.
Avoid having to deal with a leaky fridge. 48 hours before moving make sure to unplug your fridge and dry it out.
3. Keep Track of Your Moving Expenses
Some of your moving expenses can be tax deductible
4. Keep Your Essentials Pack Separately
You won't be able to unpack everything you need in one night so pack all the little things you'll need separately.
5. Put Hanging Clothes into Trash Bags.
Take a number of hanging clothes and slide them into trash bags. It will make unpacking them a breeze.
6. Organize Your Cords Using Toilet Paper Rolls
Stuff cords into toilet paper rolls in order to keep them separated and organized.
7. Take Pictures of Your New House Before You Move In.
If you are renting and moving into a new place Make sure to take pictures so you have a record of how a place looks before you move in. You'll want that deposit back
8. Change Your Address
Get this chore finished 2 weeks before your move that way you don't have to worry about it.
---
Orlando Moving Company
Are you moving to Orlando or the central Florida area? If you are looking for an Orlando moving company, we can help!
Whether you are moving locally within the Orlando area or moving out of state to Florida, Unique Moving Services Orlando can help you pack, load, unload and set up your belongings stress free! Learn more why we are the best moving company in Orlando, please read our orlando moving company reviews.
Contact Unique Moving Services Orlando for a free Orlando movers quote.
Request a Free Quote CALL US: 321-689-3038