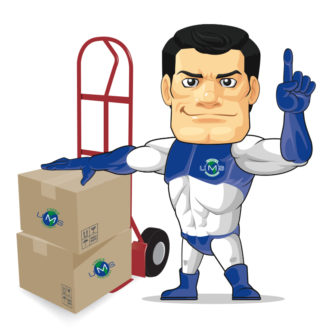 Orlando Moving Companies
Moving is ranked as one the most stressful events in a persons life so it is important to make sure you do all you can so you are not overwhelmed. We want to do everything possible to prevent you from pulling your hair out so take a look at our list of 5 ways to remain stress-free for your move.
Hire A Reputable Orlando Moving Company With Experience
There are a lot of companies out there at there so make sure to choose wisely. You will want someone that has done this before and not a rookie. We at Unique Moving Services Orlando have been helping families in Orlando move their homes safely and soundly for 15 years. If you want a company with experience and great reputation you needn't look elsewhere.
Make A Budget
Moving is a huge ordeal and if you haven't set a budget for yourself you might spend too much at the last minute.  Budgeting allows you to take an honest look at the amount of stuff that you are moving and see how much it will cost. Doing this ahead of time lets you decide what Orlando moving company can meet your price.
Plan Far Ahead
Most people tend to accumulate things over the years. Planning ahead will let you go through your things and thin out any superfluous possession that you no longer want or would rather give away than move. Have case full of books you have read? Give them to the library. Have an old couch that you don't want to take with you? Give it to a friend. Have a mess of papers from college in a closet. Chuck that in the bin. There's no reason to hang to it.
Breathe!
Moving is going to stressful but you will come out of it alive and well. In between all of your arrangements and errands you have to finished take a moment for yourself. Just take in a deep breathe and focus on that. Taking moment for your own sanity will help take on everything you need to before the big day.
Treat Yourself
Once it's all over make sure to take a day for yourself and spoil yourself. Take a weekend and visit friends, Go out to the club,  or just spend the night watching TV. There is no rush to unpacking everything in one day. Spread it out over a week. Reserve the evening for friends. This will let you get to know your new surroundings as well.
---
Orlando Moving Company
Are you moving to Orlando or the central Florida area? If you are looking for an Orlando moving company, we can help!
Whether you are moving locally within the Orlando area or moving out of state to Florida, Unique Moving Services Orlando can help you pack, load, unload and set up your belongings stress free! Learn more why we are the best moving company in Orlando, please read our orlando moving company reviews.
Contact Unique Moving Services Orlando for a free Orlando movers quote.
Request a Free Quote CALL US: 321-689-3038