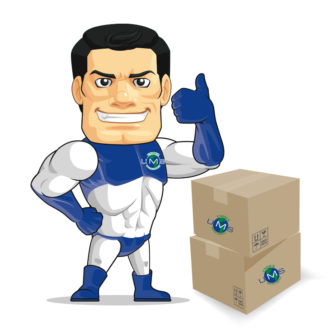 Local Orlando Moving Companies
Question:
Do you have any advice on how to move to Orlando with a dog?
Answer:
Moving just by itself can be a stressful time but if you have a dog that can complicate the situation. Here are some tips that we think will help your four-legged friend adjust to your upcoming move.
Sit down and spend time with your dog.
It might seem a little silly to try and explain to dog what is going on to a dog but it may do more good than you know. Dogs have evolved to read our emotional state, that's one of the reasons we get along so well. If you are stressed out chances are good that your dog will be too. Sitting down with your dog will help put you at ease and the dog will respond in kind.
Keep your dog locked up when the movers are there.
Even the best behaved dog will get excited when strangers are around especially when they are coming in and out moving things around. Keeping them locked up will make sure that they aren't spooked and run out the door.
Microchip your dog.
You will want to make sure that your dog is chipped and wearing a dog tag. You never know what might happen when moving your house. If the worst should happen and your dog is lost you will be glad that you took every precaution in order to get it home safe. Also make sure to update your tag with your new address as soon as you know it. Nearly every Orlando Vetinarian will be able to do this procedure for you easily.
Keep your friend secure in a kennel or crate.
A kennel is a great idea to keep your friend safe on a long trip. It will also prevent them from bouncing around the car distracting the driver, which could cause an accident. Also make sure to keep the kennel inside the car. Never place him outside when the car is moving. Strapping the kneel to the top of the roof is a great way to give your dog a heart attack.
---
Orlando Moving Company
Are you moving to Orlando or the central Florida area? If you are looking for an Orlando moving company, we can help!
Whether you are moving locally within the Orlando area or moving out of state to Florida, Unique Moving Services Orlando can help you pack, load, unload and set up your belongings stress free! Learn more why we are the best moving company in Orlando, please read our orlando moving company reviews.
Contact Unique Moving Services Orlando for a free Orlando movers quote.
Request a Free Quote CALL US: 321-689-3038