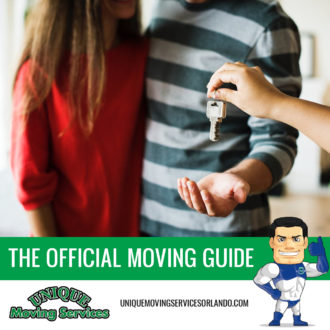 Trust the Advice of One of the Best Moving Companies in Orlando, Florida
Most people are familiar with how stressful a move can be. However, there are simple ways to reduce the stress of this process. As one of the leading moving companies in Orlando, fl, we have perfected the art of moving.From carefully planning to contacting moving companies Orlando,fl keep reading to make your next move ten times easier.
Before even getting started with packing or contacting movers in Orlando, Florida, make sure to go through the following steps:
Establish a timeline and a budget: seat down and ask yourself when do you need to move? And what is your budget for this move?
Visit your new living area to plan for parking and elevators
Go through our moving checklist so you can start proactively preparing for moving day
Embrace the fact that sometimes things might not go as planned and get on a flexible mindset.
Contact one of the best moving companies in Orlando, so you don't have to worry about safety procedures or getting a moving truck
Lastly, you should treat yourself on moving day! Allow yourself to make everything you can to stay positive during your move. Whether it is a snack or a 10 minute nap in the middle of the day, do it. With the moving help from one of the leading Orlando moving companies,your move will go stress-free and smoothly.
For more tips on how to make sure you have a stress-free move, read our article 5 Ways To Make Sure Your Move Is Stress-free
---
Orlando Moving Company
Are you moving to Orlando or the central Florida area? If you are looking for an Orlando moving company, we can help!
Whether you are moving locally within the Orlando area or moving out of state to Florida, Unique Moving Services Orlando can help you pack, load, unload and set up your belongings stress free! Learn more why we are the best moving company in Orlando, please read our orlando moving company reviews.
Contact Unique Moving Services Orlando for a free Orlando movers quote.